Its location is towards south – east of Rajasthan at the edge of Malwa plateu.
Distance from Jaipur is 335 kilometers and from Kota 87 kilometers.
Historical Background of Jhalawar:
It was a princely state established by Jhalas and came into existence in the year 1838 A.D., when it got separated from Kota during the British rule. There have been considerable contributions by its rulers from time to time. Its ruler Zalim Singh-I was responsible for making it culturally very rich state.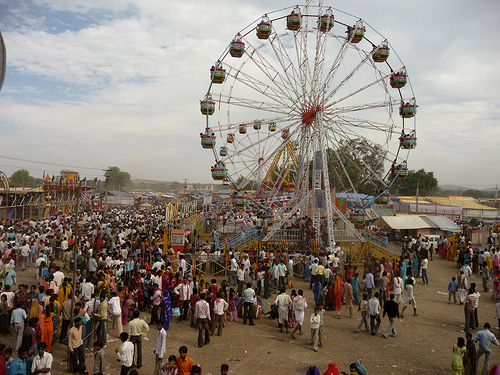 Although Jhalawar is rocky, it has water bearing very fertile soil resulting in greener landscape, in contrast to many locations in Rajasthan. One finds very fine cave paintings of the prehistoric times. There are very big forts. The area has thick forests rich in rare wild life.
Jhalawar retains rich historic and natural wealth comprised of numerous bird species, Red Poppy fields, Orange; orchards.
Jhalawar's Main Attraction:
It is famous for Kartik Fair. This fair is celebrated every year during the month of Kartik on full moon lit night called Kartik Purnima i.e. October – November period at Chandrabhaga situated near Jhallarpattan. Devotees come from all around to take holy dip in the river. During this fair people come here for buying and selling cattle.